Custom EVA Cases, Custom EVA Carry Cases, Manufacturer of EVA cases, Custom Molded Cases & Holsters, Custom EVA Foam Case, Garmin GPS 76, Etrex, 72, Case, Protective GPS Case, Protective Garmin carrying cases.
Custom-Molded EVA Cases, Protettiva Caso, Beskyttende Veske, Étui de Protection, Beskyttelsesbeklædning Sag
Custom Protective Case Technology (Case and Mold Design by Jeff Krause)
Jeff designs the BEST Custom Protective Cases & Holsters in Molded Foam & Fabric Laminates.
(Sometimes known as Custom EVA Cases or Custom EVA Foam Cases).
Protective Cases, Custom Molded Holsters, Custom Molded Polyethylene foam, Drop Protection, Molded impact-absorbing case.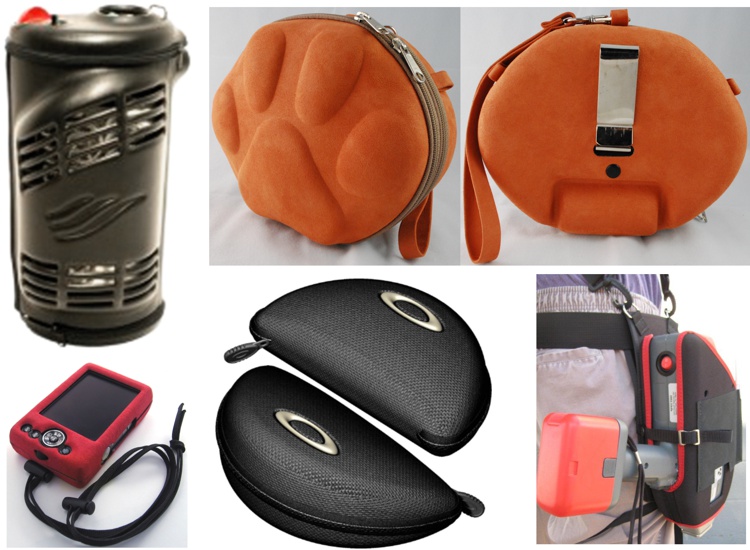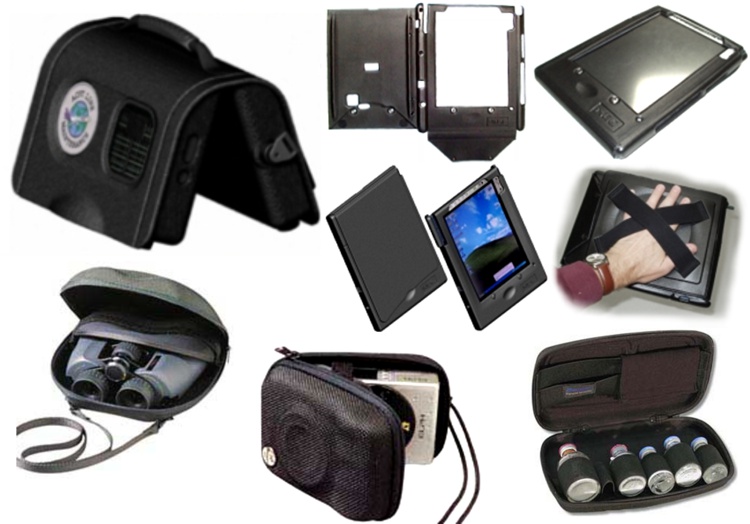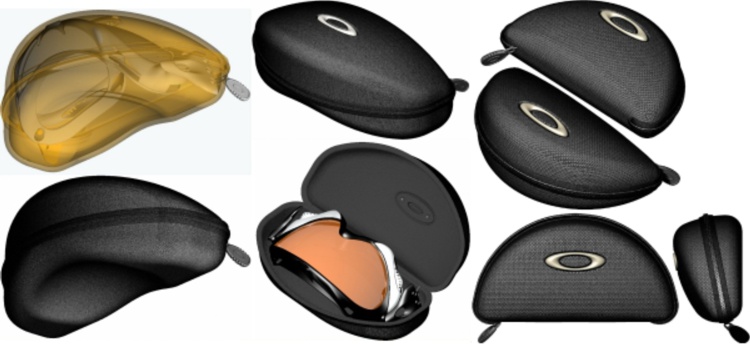 Highest Quality & American Industrial Design.
3D digital models & renderings of proposed designs.

Rapid Prototyping of case designs
in the actual production materials.

Prototyping & Production in both the USA and Asia.

Production quantities from 100 to millions.
(805) 617-3616
Custom protective Cases, Custom formed cases, Custom medical cases, Custom cases, Drop protection.
Directory of Custom Protective Carrying Cases:
Custom molded protective cases, Soft or semi-rigid protective cases, bags or pouches for custom OEM
applications that involve protecting electronic equipment in the field.
Custom, form-fitting protective enclosures for 'use-in-the-case' applications.
Latest News on Custom Protective Cases by Jeff Krause
Custom Ruggedized Cases, Form-fitting ruggedized custom cases and custom shoulder straps.
Custom drop protection, Cases for drop protection improvement. Improving drop tests.
Defibrillator cases, Industrial tablet computer cases, Industrial instrument cases,
Medical instrument cases, hand-held analyzer cases and protective soft enclosures.

Custom Protective Holsters Custom molded holsters, custom holsters,
Custom sewn soft custom bags, custom protective field cases, custom enclosures for shock protection,
Aseptic, cleanable custom protective carrying bags and custom backpacks for medical applications.

Instrument bags, and technical accessory bags, Custom Field Cases, custom instrument cases,
Custom field instrument cases, Custom Holsters for hand-held devices and barcode reader holsters.

XRF holsters, PDA-based instrument cases, electronics holsters, Wearable Computers,
Custom instrument holsters custom water-resistant cases, and field instrument cases.

Custom Protective Cases, Custom medical instrument cases, laminates of foam and fabric.
Custom thermoformed soft enclosures, custom sunglass cases and Custom Carrying Cases.

Custom instrument cases, Custom soft enclosures, Wearable Electronics Holsters,
Custom Medical Cases, Custom wearable device holsters, by a custom soft case manufacturer.

Manufacturing of Custom Molded Soft Cases, Soft cases, custom semi-rigid cases,
Custom soft cases designed for use-in-the-case and OEM custom defibrillator cases.
NATO-tough military, water-resisant, protective case technology.
Urethane-coated fabrics. Shoulder straps, cross-linked x-linked PE Thermoforming of foam and fabric laminates,
Foam/fabric laminating.

Central Custom OEM case manufacturer, Litepad protective case, OP-LPAD-PCS, Manufactures custom carrying cases in
laminates of foam & fabric. Tablet PCs, Caire Stroller case, custom ruggedized PC, impact-resistant.